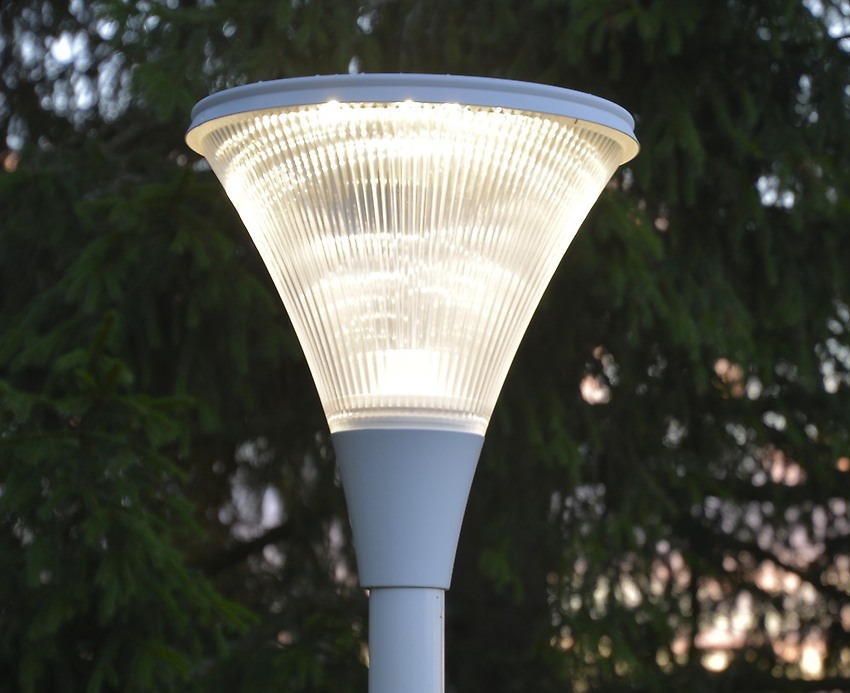 The Euli Luxe luminaire, designed by Pasi Pennanen, has won the Rakentaja.fi outdoor luminaire 2016 contest.
"Luxe Led luminaire has energy saving, and beautiful, non-glaring design and high quality materials that bring a little luxury to ourdoor lighting."
____________________


Pasi Pennasen muotoilema Eulin Luxe-valaisin voitti selkeästi Rakentaja.fi:n järjestämän pihapiirivalaisinäänestyksen 2016.
"Luxe Led-valaisimen energiansäästö, kaunis, häikäisemätön muotoilu ja korkealaatuiset materiaalit tarjoavat pihapiirin valaisemiseen luksusta. Valaisimessa yhdistyvät poikkeuksellisella tavalla pihapiirivalaistukseen hyvin riittävä 650 lumenin valovirta ja häikäisemättömyys. Perinteisille valonlähteille tyypillinen häikäisevä valopiste puuttuu täysin. Luxen tyylikäs muotoilu sopii hyvin suomalaiseen rakennuskantaan ja maisemaan, sekä vanhempiin että uusiin rakennuksiin. Oikeuksiinsa valaisin pääsee pimeän tultua, kun sen kupuosasta tuleva valo näyttää kuin leijuvan ilmassa."
http://www.euli.fi/fi/arkisto/euli-voitti-2-karkisijaa-aanestyksessa
http://www.rakentaja.fi/aanes…/pihavalaisinaanestys2016_A15/