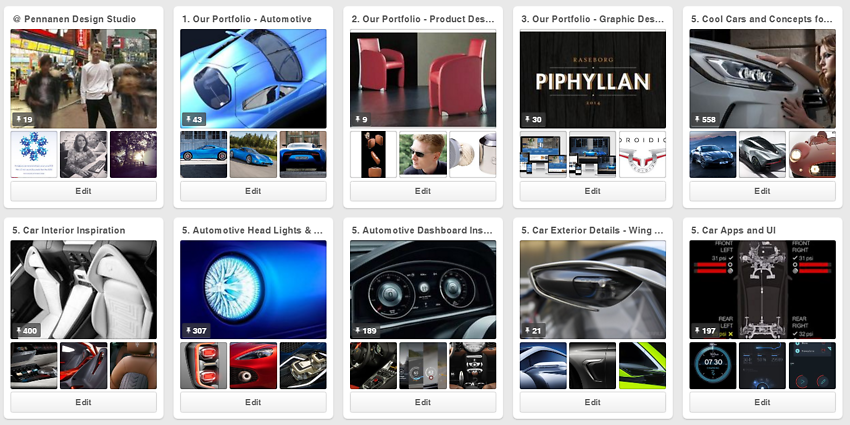 At Pennanen Design we just love Pinterest.
Pinterest is a perfect tool to get the creative juices flowing. We frequently use it for inspiration during the brainstorming and design phases.
"Pinterest is a social network that allows users to visually share, and discover new interests by posting (known as 'pinning' on Pinterest) images or videos to their own or others' boards (i.e. a collection of 'pins,' usually with a common theme) and browsing what other users have pinned."
Pinterest 2016 Statistics:
110 Million Monthly Users
93% of Pinners Shopped Online in the Past Six Months
Not only a visual sharing and image collecting tool, Pinterest has grown to be a marketing powerhouse with new features like profile pages, Rich Pins, enhanced search, and Promoted Pins. Pinterest is a social staple for consumers and brands alike.